Details

Written by

MyMelody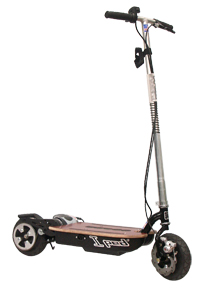 The  
Go-Ped I-Ped2
is this week's featured product on our Eco-Friendly Transportation Series!
I-Ped2 is a novel Go-Ped Electric Scooter that is making its debut in 2012. It is a lighter-weight and sportier version of the award winning ESR750EX electric scooter,  and it is powered by the same 1000+ watt advanced tech Go-Ped electric motor. It possesses a myriad of improvements like, new wheels with 8" pnumatic 4 ply tires that provide a more cushioned ride and greater traction on wet surfaces, a high performance "Mad Dog" front disk brake, a foot operated rear fender brake, 4 different battery configurations. Plus, handlebars fold and attach to the rear fender using a more convenient folding loop.
It contains four different battery pack configurations to meet a rider's individual needs and price considerations. Exhilarating acceleration, speeds up to 18 mph and extreme hill climbing are part of the package. The
Go-Ped I-Ped2
has a low center of gravity, stable ride and great maneuverability. It's extremely durable, reliable and easy to maintain. Innovative and high quality features abound with the Go-Ped I-Ped2, like carefully designed ergonomic controls, a built-in smart charger and an ultra-modern programmable controller. The dual performance feature lets the rider chose an "Economy" or "Turbo" mode to go either "twice as far, half as fast", or "twice as fast, half as far". This gives you absolute control over your choice of speed and range.
Details

Written by

MyMelody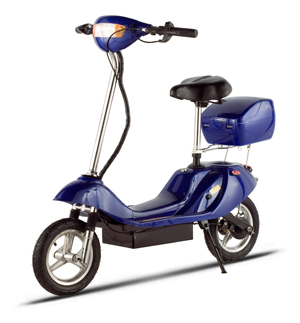 The
X-Treme X-360
is this week's featured product on our Eco-Friendly Transportation Series.
The X-Treme X-360 electric scooter is fast, fun, and jam-packed with standard features. With the help of its 350 watt motor, this bad boy can reach speeds up to 18 mph with a range of 10 miles. The motor gives it plenty of torque to handle some light hill climbing and rough terrain.
This Electric scooter sports a stylish, aerodynamic "dolphin" shaped body that really turns heads. The standard features and specifications on this baby are beyond impressive. Chain drive, brake inhibit, key ignition, headlight, brake light, turn signals, front suspension, a comfortable seat, three 36 volt 12 amp batteries, an electric horn, a cargo box and rear rack for storage, extra tall 13 inch tires, speedometer, battery level gauge and more! The X-360 folds for hassle-free storage.
Details

Written by

MyMelody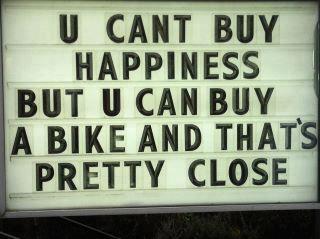 Details

Written by

MyMelody
This week's installment of our Eco-Friendly Transportation Series features the X-Treme X-250.
The X-Treme X-250 kid's electric scooter is a bigger adaptation of the X-Treme X-140. It offers superior power and a comfortable seat. The X-Treme X-250 possesses numerous enhanced features not found on the original X-140, and it will only cost you a few dollars more.
The X-250 comes with a 250 watt electric motor, greater speed, a larger frame, improved carrying capacity and a seat.  Modify it to fit your needs; you can install the seat kit or leave it off for stand-up riding. The X-Treme X-250 folds for effortless storage and because it's electric the X-250 is environmentally friendly, silent, and extremely cost effective. If you wish to save money and go green all at once, you cannot go wrong with the X-treme X-250.
For more information, click here: X-Treme X-250