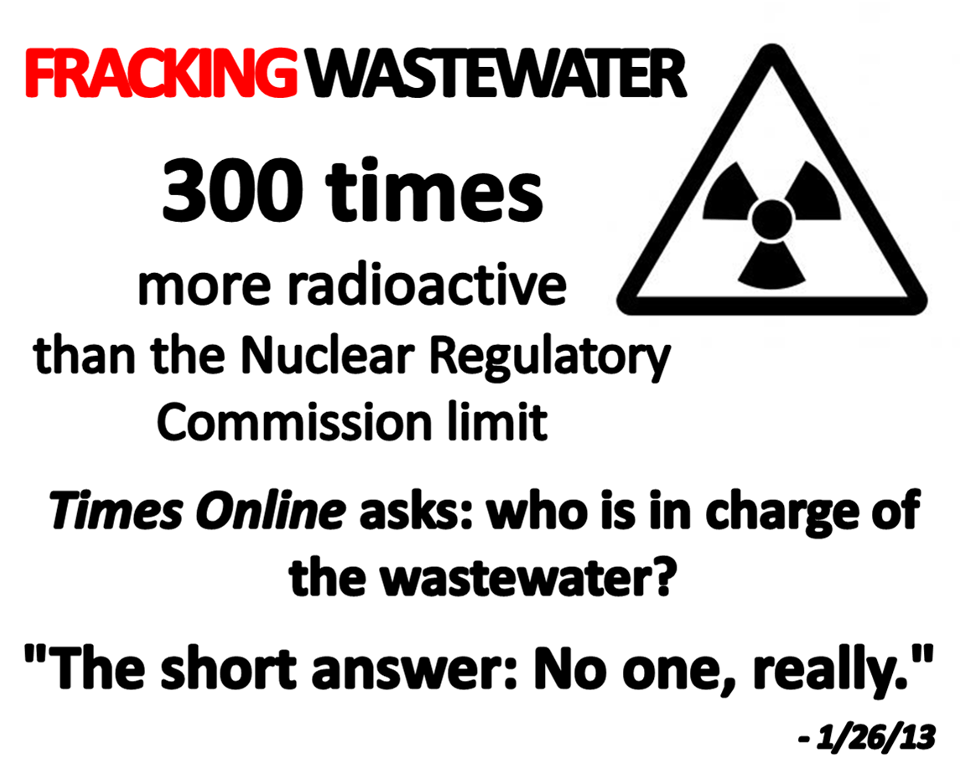 Natural gas can be a tempting source of energy, but it's clear that fracking is not the answer to our fuel and energy problems. A report by the U.S. Geological Survey found that water from fracking operations was 3,609 TIMES MORE RADIOACTIVE than the federal limit allowed for drinking water and 300 times more radioactive than a Nuclear Regulatory Commission limit for industrial discharges. Not to mention the trade secret cocktail of chemicals added.
Check out this article
on Times Onlines for more information on the dangers that fracking presents to ourselves and our environment.