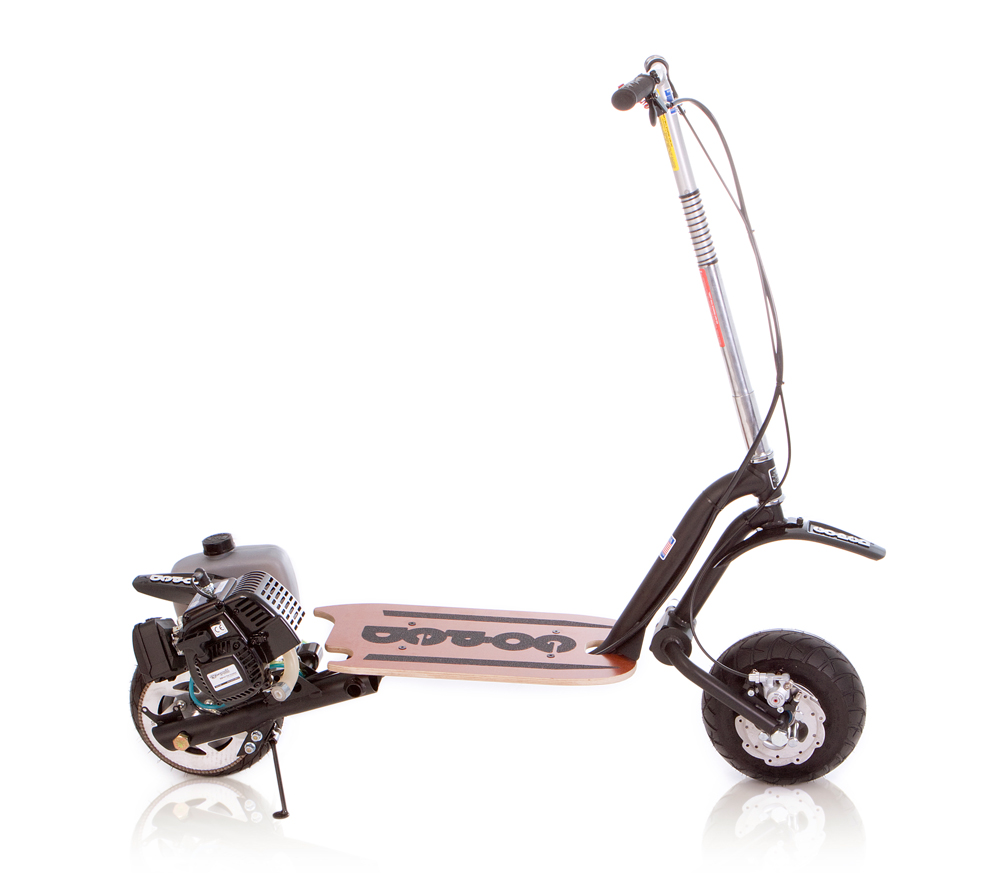 Continuing with our eco-friendly transportation series, we would like to present the
Go-Ped GTR Roadster
! This environmentally friendly scooter is a cross between the competition-styled GTR46i Interceptor with CIDLI suspension and the more neighborhood friendly
GSR Cruiser.
For those of concerned about making the switch to greener machine, don't worry, the Roadster can reach speeds up to 22 miles an hours with a range of 30 - 36 miles. That is approximately 90 miles per gallon! Making the eco-friendly choice doesn't have to mean making the expensive choice.
The
GTR Roadster's
GPL290 engine is incredibly light and much quieter than the engine on the GSR46i Interceptor. The bullet-proof 6" CIDLI suspension frame gives a comfortable ride and allows you to travel over rough terrain with relative ease. Bottom line, the Roadster is perfect for those who want CIDLI suspension along with a "more neighbor friendly" quieter ride.
You'll also find the aggressive 10" all terrain KENDA 671 street tires on "Mach 4" wheels featured on the GSR Cruiser and the side kick stand featured on the GTR46i Interceptor on the GoPed Roadster. The standard welded T bar and front wheel only Mad Dog disc brake makes the GTR Roadster a lighter machine with a lower price point.
Go-Ped is by far our number one choice for greens scooters. This company started the motorized scooter trend over 20 years ago, and they have been designing the most top-quality, innovative scooters ever since. Go-Peds are made in the USA and the company is world renown for its devotion to perfection.